Ryan Jensen
Head MMA Instructor
Head Coach, MMA Team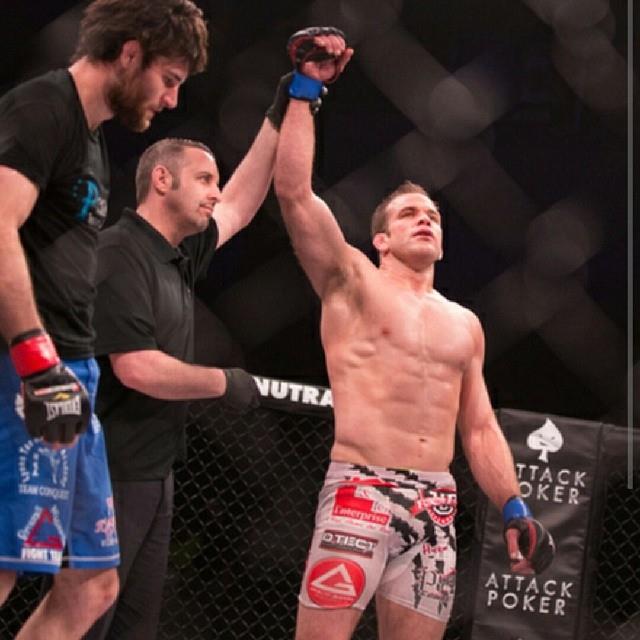 Ryan began his Mixed Martial Arts journey in 1992 as a teenager, when MMA was quasi-legal, and a career in Martial Arts was rare. He received his Black Belt from UFC 3 Champion Steve Jennum at Innovative Martial Arts Strategies a local Omaha academy in 1996.
His first MMA fight was in February 1997 at the age of 19 -- since then, he has gone on to compete and was a part of multiple Team dynasty in MMA history. He was part of Team Quest out of Portland OR and the #1 Fight Team on the Planet Jackson/Wink gym in Albuquerque, NM. He also spent time and trained at MFS in Davenport, IA, and MTC in Chicago, IL where he trained along side the best mixed martial artist in the world. After competing in the UFC, Strikeforce, Bellator, VFC, SportFight, etc. He retired from competition 2015.
Ryan received his Black Belt in Brazilian Jiu-Jitsu from Professor Tony Eduardo in 2017. Ryan now enjoys coaching as much as competing, and is excited to play a role in developing the next generation of martial art athletes in Omaha area . Ryan is the Head Coach of Premier Combat Center's competition MMA Team, as well as the Head Instructor in the Adult MMA program. In addition, he is The Head Instructor in the Youth MMA and Next Level Brazilian Jiu-Jitsu programs
Ryan also is the owner of Complete Tactical Consultants. They created The Tactical Athlete Program which is designed to provide today's law enforcement officer the tools they need to build their foundation for a successful career in public safety. The Tactical Athlete Program is the first and only system to enter the marketplace educating the officers in proper nutrition, fitness, mental health awareness, proven performance enhancement techniques, verbal de-escalation skills, and simple, effective, & proven defensive tactics. www.completetacticalconsultants.com
Ryan started Premier Combat Center in 2007, with the goal of bringing all the components of MMA under one roof -- Boxing, Wrestling, Kickboxing, Brazilian Jiu-Jitsu, Judo, and Strength & Conditioning, etc. All with the best coaches and facility in the Midwest. That goal has evolved to include using and sharing his knowledge of martial arts in order to help others reach their fitness, martial arts, and life goals. Are mission is "BUILDING PEOPLE INTO BETTER PEOPLE"
Jose Campos
Head Boxing Instructor
Head Coach, Boxing Team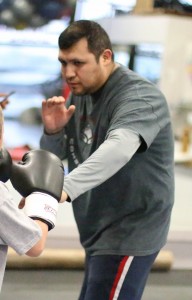 Jose Campos began Boxing at the age of 16, with 28 amateur matches, as well as 20 years of competition and coaching. Campos spent 4 years coaching with Esaul Diegues, coach of Omaha's own, WBO World Champion, Terence Crawford. He has coached numerous City and Regional Golden Gloves Champions. At the Ringside Amateur World Championships, he has coached 3 runners-up, and 2 World Champions. Six of Jose's students have been ranked in America's top 15, and four have competed in the USA Boxing Olympic trial tournaments.
Coach Campos' love for Boxing and his students is evident in the way he coaches. He is extremely dedicated to helping his students reach their potential, whether it be for self-defense, for fitness, for competition, and everything in between.
Tony Eduardo
Director of Next Level Brazilian Jiu-Jitsu Association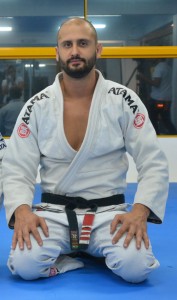 Tony Eduardo is a third degree Black Belt in Brazilian Jiu-Jitsu (BJJ) under the instruction of Rilion Gracie. He began his BJJ education at the age of 12 with the renowned Gracie family, and has over 23 years of training with MMA and Brazilian Jiu-Jitsu legends such as Renzo Gracie, Ralph Gracie, and Royce Gracie. Eduardo has won numerous medals and titles in competition, including ADCC trials Champion, Asia Open Champion, 7x South Brazilian Champion, American National BJJ Champion, South American Champion, and 2x Brazilain Jiu-Jitsu World Championship Bronze medalist.
Tony comes from a Law Enforcement/Military family, spanning more than 20 generations in Brazil. With more than 20 years of armed and unarmed combat experience, he is an active competitor in shooting sports, and has won the IPSC National Brazilian Championship twice. As a certified pistol, shotgun, and rifle instructor, Eduardo teaches weapons manipulation courses and unarmed combat to Brazilian Police special units, elite military forces, and Law Enforcement around the world.
Professor Eduardo has partnered with MMA legend and UFC Hall of Fame member, Royce Gracie, to run a weapons retention program in Brazil. Their curriculum is focused on self-defense and unarmed combat. Most recently, Gracie and Eduardo taught their program to Navy SEALS in Coronado.
Eduardo has dedicated his whole life to the training and instruction of Brazilian Jiu-Jitsu, in several countries around the world. His teaching concepts are focused on the intelligent use of leverage, strategy, and the warrior mindset.
Italo Nunes
Head Brazilian Jiu-Jitsu Instructor
Head Coach, BJJ Team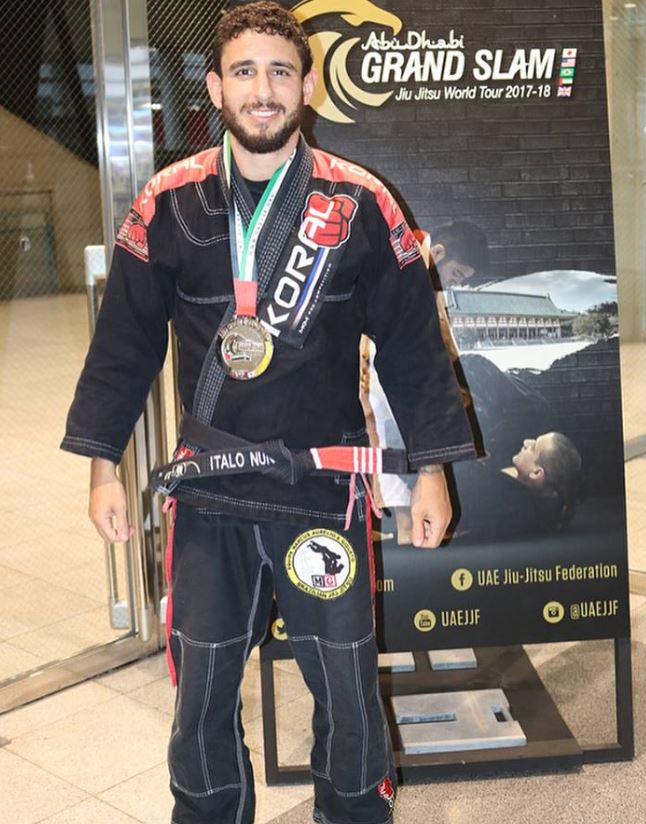 My name is Ítalo Nunes and I'm 34 years old. I was born in Brazil for the past 20 years I have decided to pursuit my dream and build my path in Brazilian Jiu-Jitsu. I'm a third-degree black belt living in Omaha, Nebraska. I just moved here with my family in April 2019. I started training at the young age of 13 years old with André Luís Soares (2nd place Jiu-Jitsu Worlds in 2003 and 3rd place 2007/2008) and black belt Marcus "maximus" Aurélio (who fought UFC and Pride).
I always loved to compete. After fighting several regional and national championships I had the opportunity to participate in 2005 Pan American, in Los Angeles. Winning this important event was the bridge to start my international career. in 2005 I lived one year in Florida (training at the World known American Top Team) competing all over USA in Jiu-Jitsu and grappling competitions. The end of 2005 I was awarded my black belt from the hands of the legendary
Ricardo Liborio and Marcus Aurelio
.
After that in 2006 I moved to England where I stayed five years teaching Jiu-Jitsu at the Trojan Free Fighters Academy, in Bristol. Later in 2011 I moved to Abu Dhabi, UAE. I then taught the UAE Military during my 8 years there helping build the largest BJJ project in the world.
Nowadays, I still travel around the world giving some seminars and master classes. All this experience gave me the knowledge and skills to improve myself and do what I love: spread the history and teach Brazilian Jiu-Jitsu, all over the world.
Sara Fonseca
Head Female and Youth BJJ Instructor
Head Coach, Female BJJ & Youth Team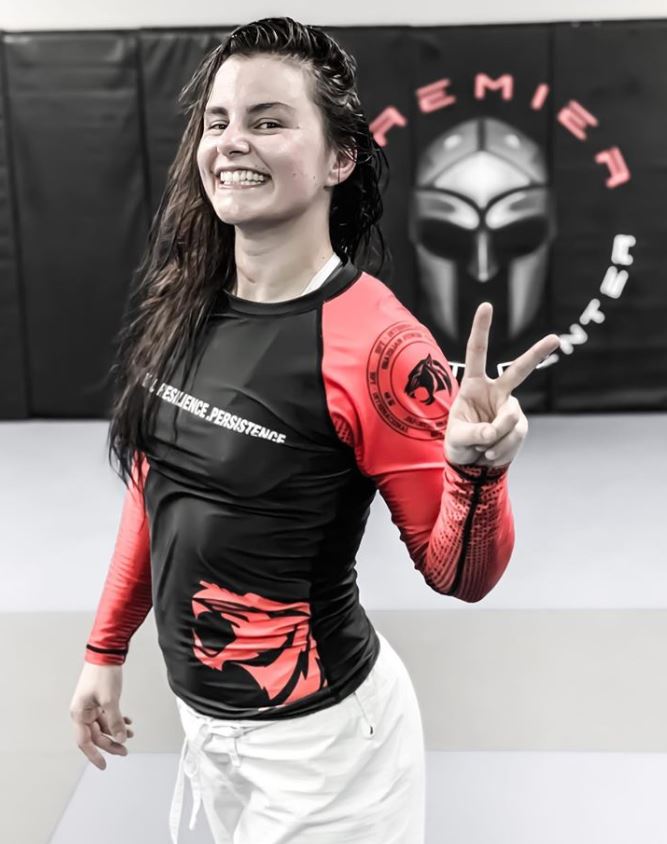 Sara Fonseca started training Jiu Jitsu in 2000. I used to do capoeira and we always learned a lot of BJJ techniques in the classes. One day a friend asked me to join the BJJ classes, in Institute Superior Tecnico de Lisboa. I tried my first class and at that moment I fell in love with the sport/self-defense.
I started my journey with Marcello Rosa a few years later in 2004. He created BPT BJJ team with two other professors: Marcelo Bernardo and Arnaldo Alves. I start competing in 2001 with my blue belt in Copa Bad Boy and I won that fight. After that I fought in many nationals' championships around the country and in 2004, I won 1st place at the first European championship as blue belt, in Lisbon. In 2005, I received my purple belt I started training with a local BJJ academy ran by Arnaldo Alves mainly because it was near my house. In 2006 and 2007 I won 3rd place at the European Championship in purple belt division. In 2010, I received my brown belt and won 2nd place at the European Championship, in Lisbon. This is the year I initiate my journey as a BJJ instructor, in Spain.
In 2013 I received my black belt and in 2014 I was selected to go to Abu Dhabi, UAE, to teach BJJ in female public schools. I taught in three different schools there: Al Shawameck School, Al Asaiel School and Hunain School. In my first years there I was involved with other BJJ projects in private academy. I was part of the Female National Team classes a private invitational only club in the UAE. I started teaching classes for the other female athletes their ages ranged from 10 to 18 years old at the Ipic Arena. Later I started teaching classes in the Al Forsan Club project and a few months later I was invited to initiate and develop the Female BJJ team in Al Wahda Club, a private football club that was teaching the highest level BJJ athletes.
In 2017, Our team won many medals and after that our female team was allowed to start traveling and compete in the Grand Slam Tour: England and Japan. It was an amazing year and one of my students won The Best Emarati Female blue belt of the year.
In April 2019 I moved to USA and here I am! I look forward to helping all of the Premier Combat Center students. I want to share our sport and improve the live, health, conditioning and life style of every person.