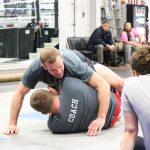 MIXED MARTIAL ARTS
Mixed Martial Arts (MMA) is a full contact combat sport that allows for a broad mixture of fighting techniques by combining the methods found in a wide variety of martial art disciplines. MMA effectively utilizes the striking techniques from Muay Thai Kickboxing, Taekwondo, and Boxing, as well as the grappling methods of Brazilian Jiu-Jitsu (BJJ), Wrestling, and Submission Grappling – while transitioning from standing positions, clinch positions, and several different ground positions.
At Premier Combat Center, the unique blend of both striking and grappling maneuvers, while standing, or while on the ground, provides for a complete self defense system. Our structured MMA curriculum makes it easy for beginners and advanced students, to learn and improve their combat skills. In addition, MMA training is a great way to improve fitness, burn fat, increase strength, reduce stress, increase stamina, and have a lot of fun!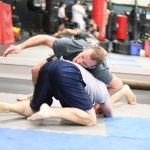 Premier Combat Center offers instruction in MMA, with introductory, advanced, and competition programs. In our six month intro course, you will learn the proper fighting stance, punching and kicking techniques, footwork, wrestling takedowns, and BJJ submissions to defeat an assailant, or to cause your opponent to "tap out." The intro MMA program provides a great basis for self defense, as well as the tools necessary to advance to our advanced program. In the advanced MMA program, you will continue to learn more complex maneuvers to effectively control your opponent from various positions, as well as advanced striking techniques.
The MMA program at Premier Combat Center provides for real world self defense applications, as well as for competition applications.
Jackson's MMA Association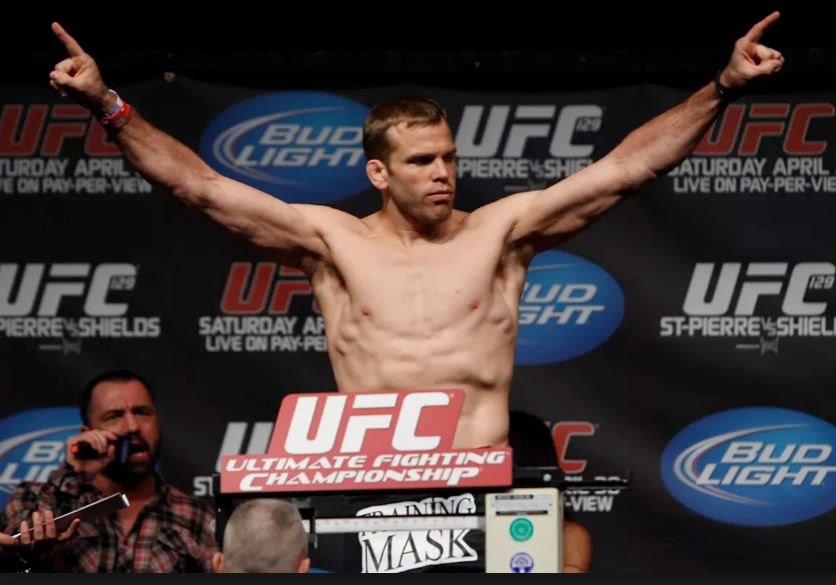 Jackson's MMA Association has been developed by the most distinguished MMA Coach in the world, Greg Jackson, from Jackson/Winklejohn MMA in Albuquerque, NM. Premier Combat Center is a founding affiliate of Jackson's MMA Association; the Jackson system is incorporated in our MMA curriculum. Greg Jackson has been a coach and major contributor to MMA legends such as Jon Jones, Holly Holm, Georges St. Pierre, Clay Guida, Carlos Condit, Rashad Evans, Donald Cerrone, Diego Sanchez, etc. Jackson's MMA Philosophy focuses on teaching MMA as a complete Martial Art system, with applications toward competition and self-defense.